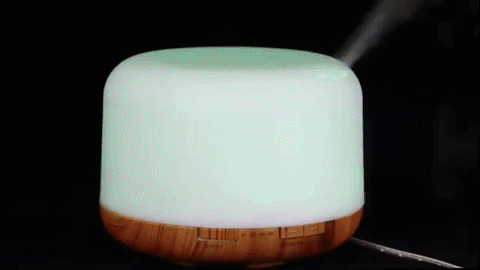 Shop the best aromatherapy essential oil diffuser and air humidifier & LED lamp, aroma essential diffuser, ultrasonic cool fogger mist maker, humidifier LED-B
luetooth speaker

, now on sale; buy online today!
Get Fengshui Pod Essential Oil Diffuser Air Ultrasonic Aroma Humidifier Mist Maker for your daily Aromatherapy, Easy USB Charging Adding essential oils not only gives you beautifully scented air but also the holistic benefits of aromatherapy use, free delivery, and secure shopping!

Aroma diffusers are timeless and elegant; they provide a flameless and smoke-free way to fragrance your room or office. Just add some water and a favorite essential or fragrance oil for an instant aroma experience.
The Aroma Diffuser uses an ultrasonic motor to pump out the water, so it's very quiet during use. It features a color-changing mood light and can be used as a simple humidifier.
Aroma diffusers are very easy to operate and maintain, only occasionally having to be filled with a small amount of water and a few drops of scented oil.
Aroma Diffuser Parameters:

Type: Ultrasonic Air Humidifier with Wood Grain Aroma Diffuser
Style: Humidifier Diffuser,  Essential Oil Diffuser
Function: Aromatherapy Diffuser
LED Light Humidifier- Bluetooth Speaker - USB - Colour Change - Timer
1 x Aroma Diffuser - 1 x Adapter - 1 x User Manual (Not including essential oils)
Guaranteed Satisfaction > or your money back💸