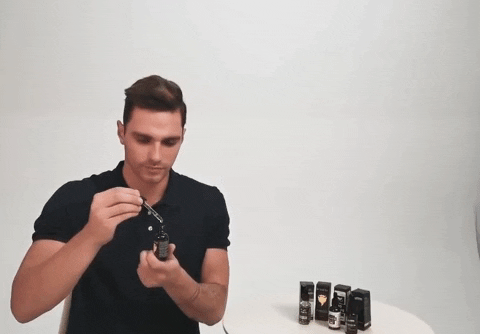 Discover men's beard growth oil grooming kits
 are a great way to treat your DAD, Husband for Father's Day. 

All-in-one beard growth k

its

 to style and shape your 

facial hair from beard oils, balms, and comb. shop online today!
Shop men's beard growth oil kit to soften hair growth nourishing enhancer beard wax Balm moustache oil leave-in conditioner beard care, free delivery, and secure shopping!

Are you still worried about your beard not growing well? Are you afraid to lose your beard?

Get this new arrival beard kit for hair loss beard care, Beard Grooming Kit Essential Oil Balm with Brush, Increase body hair, Hair beard growth oil , hair growth essence for Men Daily Care
Essential oil, balm, brush, and comb can meet various demands and practical gifts.

Firm boar allows this brush to smooth out tangles, quick wet, and fast dry.
The skin beneath your beard, enjoy a shaving or combing time.
Men Beard Kit Styling Tool Beard Bib Beard Balm Beard Oil Comb Moisturizing Wax Styling Scissors Beard Care Set.
Argan oil, almond oil Ingredient, 

Effective Beard Growth Essence; 

Anti-hair loss products, 
Moustache Grow, Beard Enhancer Oil, Enhancer Moustache, Moustache Grow Drawing Liquid, Body hair growth, 
Facial hair fast growth
NET WT: 

20ml

Gender:  Men
What you get: 1pcs beard growth products