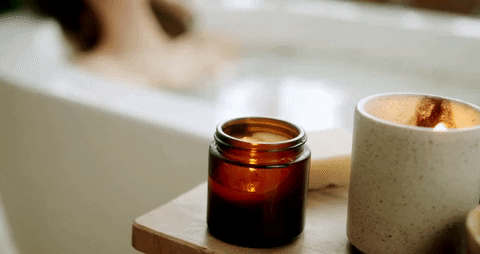 Buy aromatherapy organic pure essential oils and natural soy wax candles gifts for home decoration, candles jar gifts for Christmas, choose your favourite one available from aphrodisiac, be chilled, creativity, positive vibes, and more! shop online today!
Aromatherapy Soy Wax Candles - 200g, Order Today and take your family and friends on an aromatic adventure! Free Delivery, and Secure Shopping; 
Our aromatherapy candles are made with pure essential oils and natural soy wax to enchant and delight your family and friends. Nothing more nothing less... so Natural, so Pure, so Vegan :)
Combinations of pure oils all work well together to stimulate clear thinking, relaxation, energy, happiness, and much more. Slowly and delicately the aroma will rise while burning the candle and fill any room with a truly aromatherapeutic fragrance.  
The classic and modern shape of the amber glass jar will compliment any home or office décor. Each candle comes in a kraft gift box making it a perfect gift for any occasion.
Each candle is hand-poured in small batches and lasts up to 40 hours of burn time.
Shipping Notice
Current Dispatch 1-2 WD

UK delivery only.